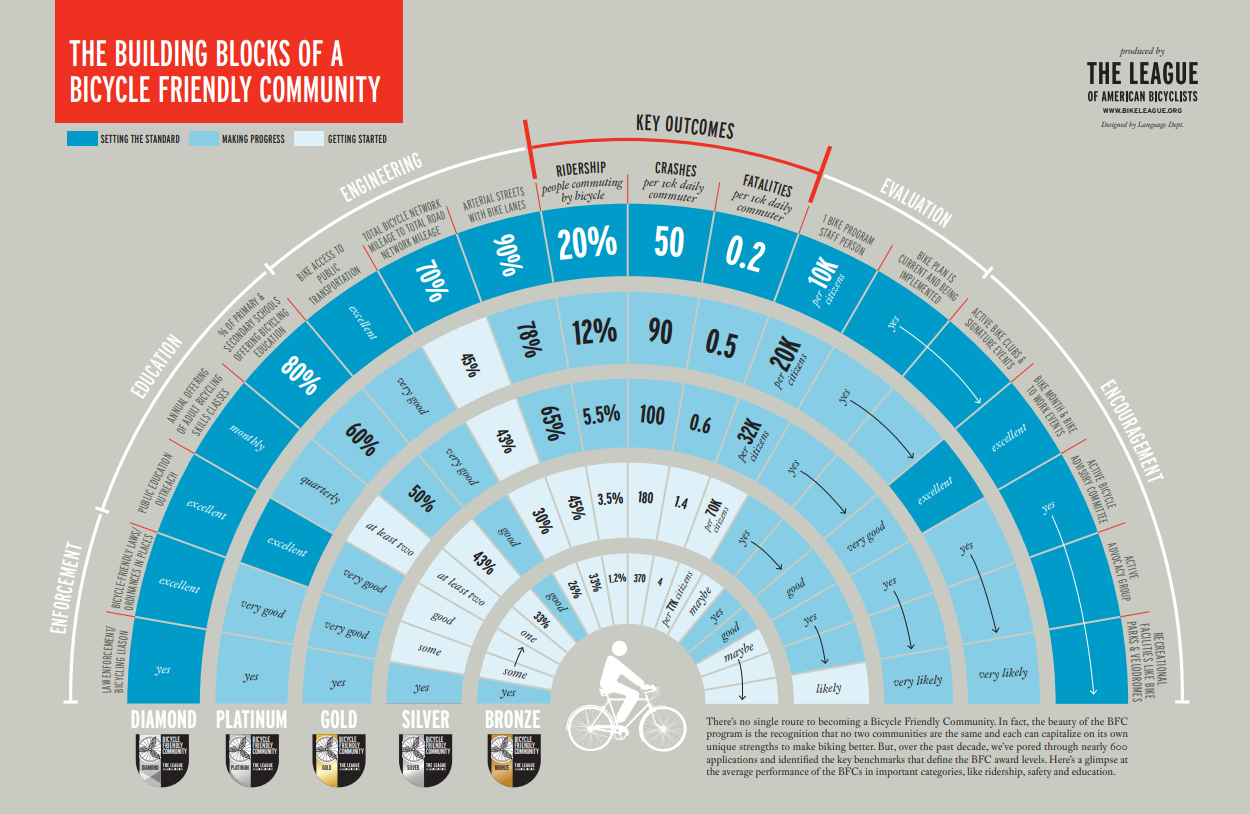 Since the Houston Bike Plan's adoption in March 2017, we have been working to implement the Plan's vision to make Houston a safer, more accessible, Gold-level bike-friendly City. To get there, implementation will take the form of addressing the 5 E's: Engineering, Enforcement, Education, Encouragement and Evaluation.
View Year One Accomplishments here!
Engineering
A major component to implementation is building a network of high-comfort bikeways. Building
on the significant public input provided during the Bike Plan process, the City is committed to engaging communities and stakeholders as we prioritize, select and design bike facilities from the Plan. Engineering and construction of final designs will happen only after thorough analysis and public engagement. Visit our Infrastructure page to learn more about proposed projects.
Where would you like to see new bike infrastructure? Visit our Bikeway Priority Survey to provide feedback!
Evaluation
Starting in 2019, biannual reports on Bike Plan implementation will be posted here.