Bike to Work Day is Friday, May 17, 2019
Bike to Work Day, part of Bike Month, represents a unified day of celebration across the United States where the nation comes together to celebrate the bicycle – as a mode of transportation, a fun way to explore  your city, get to work or just get around your neighborhoods in the town you call home. Houstonians are challenged to rethink how they commute to the places they live, work or play.
Where are you going? How do you get there?  How can you change your routine with a bicycle?  Is there a bus near you? A trail? Or a train? What are the laws associated with biking? Is it safe to bike? What do I have to wear when I bike?
During Bike Month, the City of Houston works with area partners to develop rides and other activities to help you answer these questions. More importantly, these events help by providing a support system so that you can feel comfortable trying to bike, perhaps for the first time.
Event Details
All riders must register to participate. Save time by registering online!
City Employees: register to help your department win the Director's Challenge!
Bike to Work Day 2019 is the City of Houston's celebration of bicycling. The event will feature music, food, giveaways and ceremonial bike ride starting and ending at City Hall. Mayor Turner himself will highlight improvements made for bicycling in Houston over the last year and preview changes to come. The city departments with the most participation in Bike to Work Day will also be honored.
When? Festivities begin at 7:00 am in front of City Hall at Hermann Square (901 Bagby Street). Riders will check in, visit vendor's booths, and get instructions on the route as well as safety tips.
The ride will begin to rollout at 7:30 am. Houston Police Department and volunteer bike wranglers will lead participants along the ride.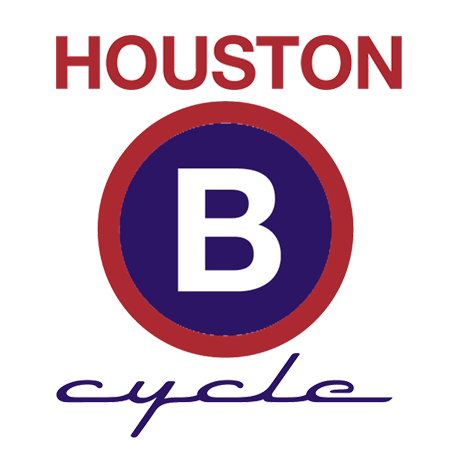 Don't have a bike? Houston BCycle
is offering FREE 30 min rides from any BCycle station in the city! Use promo code 51719 to get a free ride for 30 mins. Overage fees will cost $3 per 30 mins.
Don't want to ride? A free yoga lesson will be provided in Hermann Square by Certified Yoga Instructor Dr. Inge Ford during the ride. Skip the registration and bring your mat!
The ceremonial bike ride will be followed by a proclamation and remarks by Mayor Turner, as well as an announcement of the winner of the Director's Challenge. Free breakfast and refreshments will also be provided.
Get Involved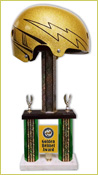 Host your own Bike Ride or Event! If you or your organization is interested in hosting a bike ride or event, please do not hesitate to contact the Houston Bikeway Program to learn more. We are happy to provide any information we can or connect you to one of our various partners.
Help your department win the Golden Helmet! We are bringing back a time-honored tradition of the Director's Challenge, a competition between city departments to see who can generate the most participation in Bike to Work Day among their staff. The department with the most participation on Bike to Work Day receives the coveted Golden Helmet Award. First place will go to the department with the highest percentage of participation, while second place will be largest number of participants!
Participate in a Love to Ride Challenge! Sign up and log your miles on rides to win prizes.
Become a Sponsor! This event is growing annually and the Houston Bikeways Program is always looking for support! Please send all inquiries to bikeways@houstontx.gov with the subject heading "BTWD Sponsor Request".
Volunteer! Become a Bike Wrangler or event volunteer by sending an email to bikeways@houstontx.gov with the subject heading "Bike Volunteer Request".
Share your photos and experiences on Bike to Work Day and all Bike Month with the following social media handles. Don't forget to tag @HoustonBikePlan or @HoustonPlanning!
#ibikehtx
#HTXBikes19
#BTWD19