Status: In Design (25%)
The proposed Lawndale Bike Lane Project is currently in the early stages of the design phase. Initial meetings to review ideas and concepts have been held with area residents and civic leaders. The design is expected to include a roadway layout for bike lanes, pavement markings, and signage. Identified as a future project by the Houston Bikeways Plan, the project aims to provide a safer and wider bicycle network. Councilman Gallegos, in coordination with the Houston Public Works Department, have worked to secure the design funding cost. Anticipated design completion is Spring 2021.
Related transportation projects and plans in the area includes the East End Bike Plan and Houston's Vision Zero Action Plan.
Route Map
The Lawndale Street project extends from Telephone Road to Esperanza Street.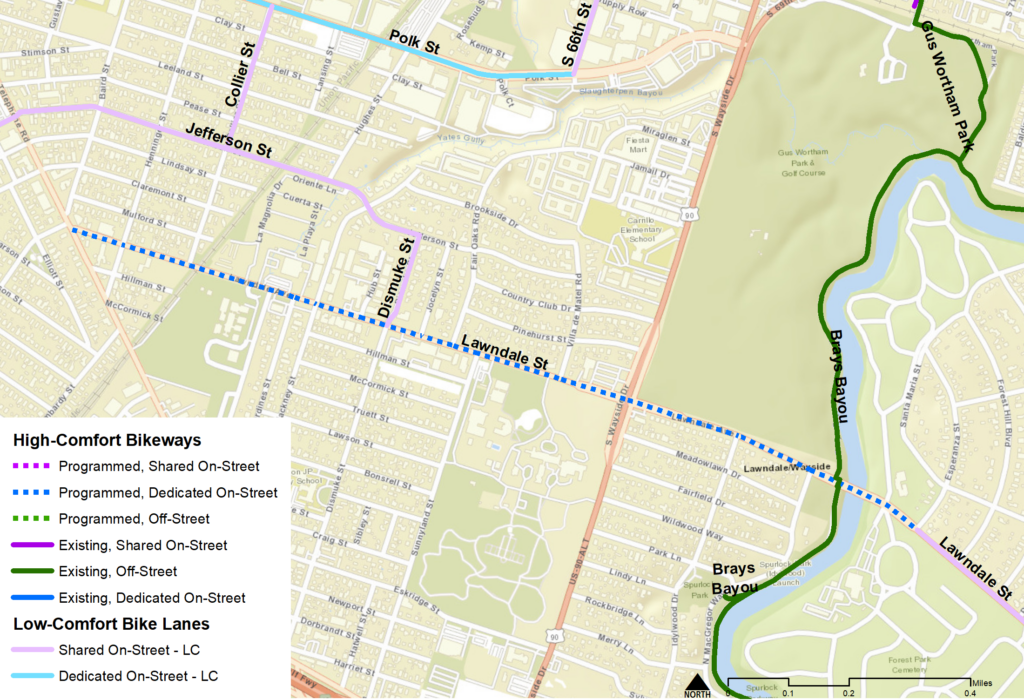 Acknowledgements
District I Council Member Robert Gallegos
Houston Public Works
Contact Us
Questions, concerns, comments and/or feedback? Please contact the Houston Bikeways Program at 832-395-2700 or email bikeways@houstontx.gov.