City-County Partnership
Mayor Sylvester Turner and Harris County Commissioner Rodney Ellis recently initiated a city-county partnership to connect neighborhoods and destinations with high comfort bikeways and to improve pedestrian and bicycle safety. Commissioner Ellis has pledged $10 million from Harris County Precinct One funds to build short term opportunities identified in the Houston Bike Plan that has community support, and he has challenged the City to do this in a year, or he takes the money back.  The City accepts his challenge, and has added an additional $5.5 million towards this effort.
Given the aggressive timeline, the City is also looking at other projects that could be implemented within the 12-month timeframe, such as existing roadway reconfiguration, intersection safety treatments and sidewalk improvements.  The plan also includes new sidewalks and/or several improved intersections to protect the safety of both cyclists and pedestrians.
While $15.5 million dollars is a significant investment, where and how it is spent needs to be targeted.   This is where we need your help!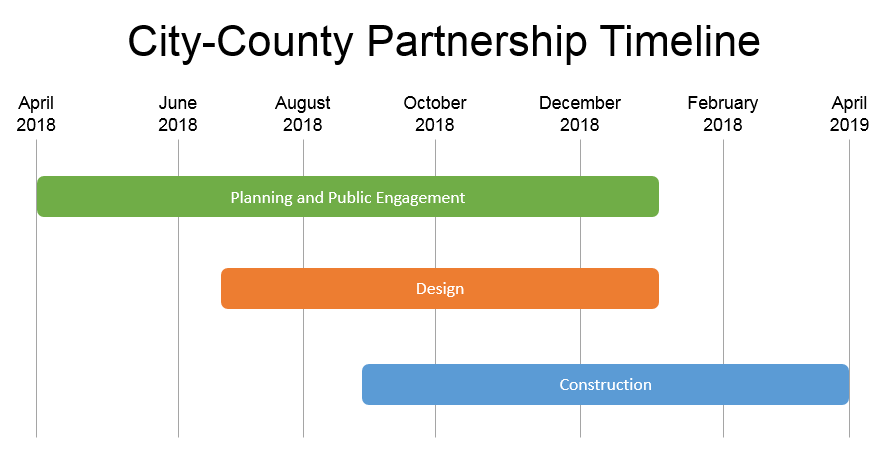 Round 1 Projects
The first neighborhoods being considered for improvements are in the three Complete Communities areas located all or partially in Precinct 1: Acres Home, Near Northside and Third Ward. Stakeholders in these communities recently completed a 6-month planning process that resulted in Complete Communities Action Plans which identify priorities for physical improvements and programs that will improve the quality of life for existing residents. The City-County partnership offers an excellent opportunity to implement some Neighborhood Action Plan priorities.
Click each link to view engagement and design progress for each community:

Round 2 Projects
Additional projects are under consideration for the city-county partnership. Help us decide where to go next by reaching out to the Houston Bikeways Program hotline at 832-395-2700 or bikeways@houstontx.gov